Canyoning Saint Lary Team
You'll meet us during your visit
Qualified canyoning guide (French national diploma)
Nature lover since the beginning, Adrien naturally turned toward's outdoor sports after completing a professional bachelor degree at university.
He discovered the Pyrenees in 2007, where he decided to settle: "A mountain of accessible size, solid traditions and a preserved family spirit… a little chunk of paradise!"
Ski patroller during the winter in La Mongie, securing the resort and providing first aid to skiers.
He discovered canyoning very quickly in the region and decided to learn more. Majorca, Corsica, Reunion island… "most importantly, is to have a good time in the mountains". He passed his national diploma (DEJEPS) with the "CREPS" Rhone-Alpes with success.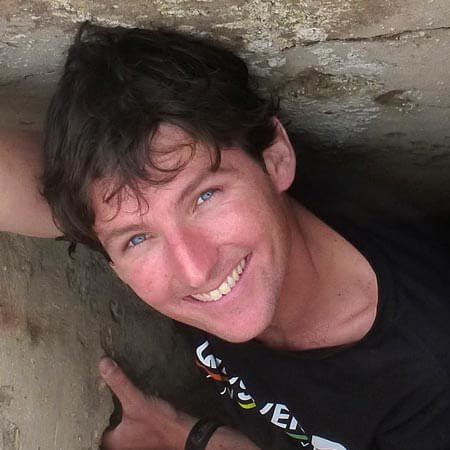 Qualified canyoning guide (French national diploma)
Martin discovered canyoning at the age of 8 in Spain and was immediately hooked by the funfactor of the activity.
Initially began as a volunteer in a canyoning park in the Eastern Pyrenees, he never stopped exploring the canyon of the Pyrenees and finally turned his passion into a profession. He passed his national canyoning diploma (DEJEPS) in 2016.
Enriched by his multiple adventures in various mountain ranges as well as in the islands, he loves sharing natures treasures with young and old, whatever their level.
In winter he swaps his canyoning wetsuit for a pair of skis and becomes a ski patroller in Saint Lary ski resort.
See you soon in the canyons!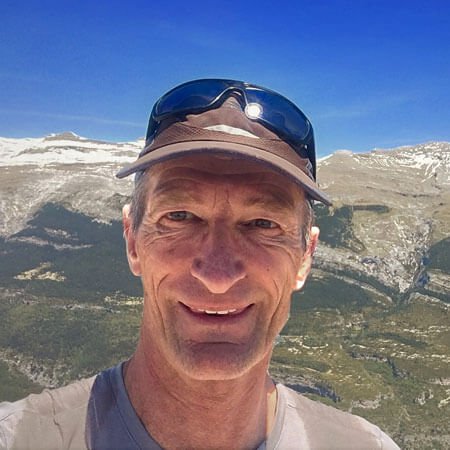 Qualified canyoning guide (French national diploma)
Qualified mountain leader, he discovered canyoning when it first began in the "Mount Perdu " and the "Sierra de Guara!
"I haven't stopped since, it's become a passion"
He has taken advantage of his holidays to discover other canyoning sites in the Verdon, Corsica and on the island of Majorca amongst others...
Long experience makes him say: "canyoning is an activity where people, small or large, are discovered and are full of sensations in an extraordinary environment"
He is also works as a qualified ski instructor in St. Lary with people of all ages.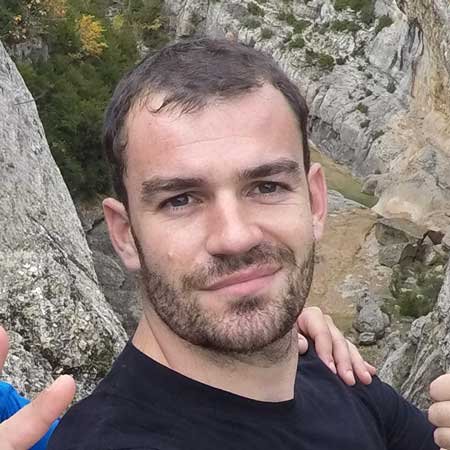 Qualified canyoning guide (French national diploma)
Originally from La Rochelle, he first spent a lot of time on a surfboard and on a skateboard before becoming passionate about mountain sports.
In 2011, it was a revelation! He discovered canyoning on Reunion Island. A real crush for the Fleur Jaune canyon, which will be the first in a long series.
Engineer by training, he decides to retrain to make his passion his job.
After several federal internships to become initiator then instructor, he then obtained his DEJEPS at CREPS in Montpellier.
Since then, he has taken you to discover the canyons and shared his passion with you.
See you soon in the waterfalls!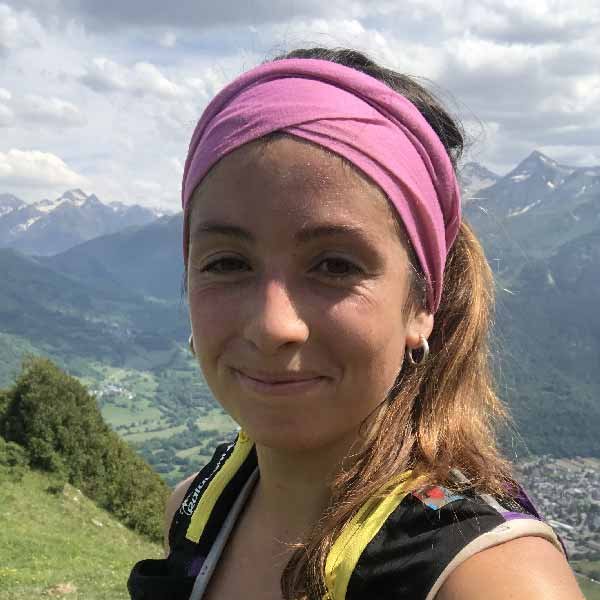 A ce qu'on dit derrière chaque grand homme il y a une femme, et bien derrière ces moniteurs canyons, il y a "Coco" !
Originaire des Pyrénées, passionnée d'activités montagne et diplômée d'école de Tourisme, c'est en Savoie qu'elle fait ses armes en tant que commerciale pour la Piste Olympique de Bobsleigh de la Plagne, elle peaufine son parcours chez Takamaka, agence spécialisée dans les sports puis rejoint l'équipe de Canyoning Saint Lary pour rester dans l'originalité de ces activités !
Présente pour répondre à toutes vos questions et organiser vos sorties canyoning, faites-lui confiance pour une préparation aux petits oignons !
Gestionnaire du planning sur ordinateur, elle ne manquera pas une occasion de filer en extérieur !