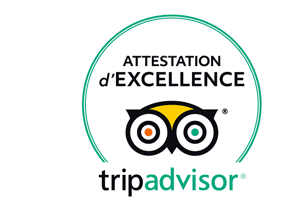 Lots of fun in total safety !
Info Covid 19
We have restarted the canyon activity since mid-June respecting the barrier gestures. All our equipment is disinfected upon return from each outing with a product labeled virucidal and respectful of the environment. See you soon in the canyon!
Enjoy a unique experience.
Take advantage of the Mount Perdu range and its secrets in the Pyrenees, only minutes from Saint-Lary-Soulan . Using our comfortable and quality equipment.
For more pleasure, you will evolve in a group of 10 people maximum.
You'll have more fun as we limit the group to 8 people maximum.
35
€
a half day / person.
Afternoon only
Jumps from 1m to 3m (not compulsory)

Rope belays not compulsory
Family / Initiation
From 10 years old
40
€
a half day / person.
60€ a day / person.
Jumps from 1m to 7m (not compulsory)

Rope belays not compulsory
Sportive
From 12 years old
45
€
a half day / person.
70€ a day / person.
Sauts jusqu'à 6/8m (facultatifs)

Rappel(s) obligatoire(s) ou tyrolienne
Winter canyoning
Not even afraid !
Jumps from 1 to 6m (not compulsory)
Night canyoning
An exceptional adventure
Jumps up to 8m (not compulsory)
2 Days / 2 Canyons
Sun, tapas and turquoise water
2 beautiful routes to choose from

Sierra de Guara, Mont Perdu, Eastern Pyrenees...
Book your course with us !
An unforgettable activity for the soon to be married!
Make the most of your own private adventure (minimum 6 people) where you got to choose from our canyoning menu.
A voyage marked by numerous adapted jumps and slides awaits your party.
Any special ideas? Let " Canyoning Saint-Lary " make it happen in complete safety.
Only minutes from Saint Lary, guaranteed to make it a successful day.

Please don't hesitate to contact us for further information.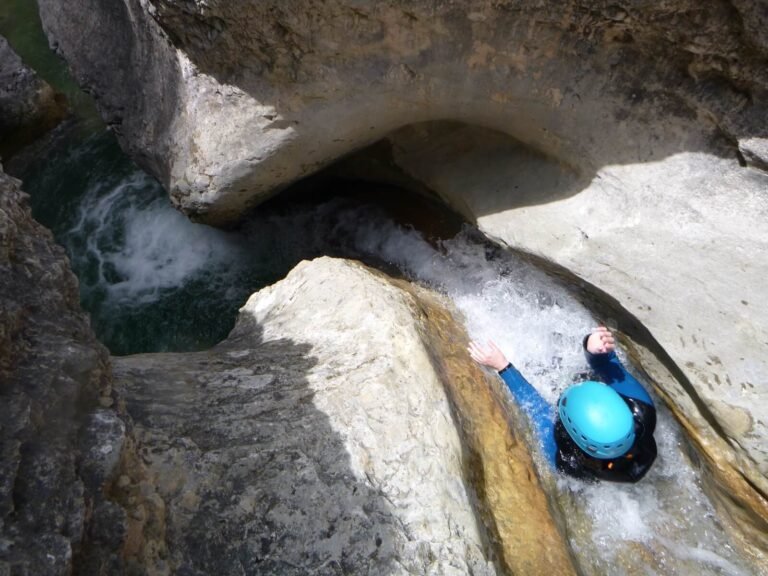 The Sierra de Guara, a limestone massif located 2 hours' drive from Saint-Lary Soulan, is a must-see destination for canyoning in Europe.
Canyoning is a sport in the great outdoors taking place in our mountains. A subtle mix between rock and water…
You will discover unforgettable sensations by alternating swimming, jumps, slides and abseils under waterfall.
Whether you are a beginner or a seasoned practitioner, come and taste the fun routes that nature offers us. The only condition: knowing how to swim!
With the help of a harness and ropes, or simply in a neoprene suit during a water hike, you are sure to achieve an exceptional outing.
Canyoning Saint Lary provides you with:
What you need to come with:
They came, they canyoned, they loved it!
Some comments from our clients