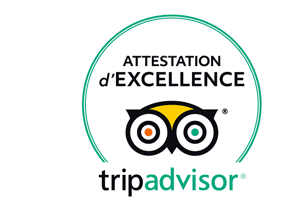 Lots of fun in total safety !
Info Covid 19
We have restarted the canyon activity since mid-June respecting the barrier gestures. All our equipment is disinfected upon return from each outing with a product labeled virucidal and respectful of the environment. See you soon in the canyon!
Enjoy a unique experience.
Take advantage of the Mount Perdu range and its secrets in the Pyrenees, only minutes from Saint-Lary-Soulan . Using our comfortable and quality equipment.
For more pleasure, you will evolve in a group of 10 people maximum.
You'll have more fun as we limit the group to 8 people maximum.
Family / Initiation / Kids
Minimum 6 years old
40
€
a half day / person.
60€ a day / person.
Jumps from 1m to 5m (not compulsory)

Rope belays not compulsory
Sportive
Minimum 12 years old
45
€
a half day / person.
70€ a day / person.
Jumps up to 8m (not compulsory)
Night canyoning
An exceptional adventure
Jumps up to 8m (not compulsory)

Flying fox (Tyrolien traverse)
2 Days / 2 Canyons
Sun, tapas and turquoise water
2 beautiful routes to choose from

Sierra de Guara, Mont Perdu, Eastern Pyrenees...
An unforgettable activity for the soon to be married!
Make the most of your own private adventure (minimum 6 people) where you got to choose from our canyoning menu.
A voyage marked by numerous adapted jumps and slides awaits your party.
Any special ideas? Let "
Canyoning Saint-Lary
" make it happen in complete safety.
Only minutes from Saint Lary, guaranteed to make it a successful day.
Please don't hesitate to contact us for further information.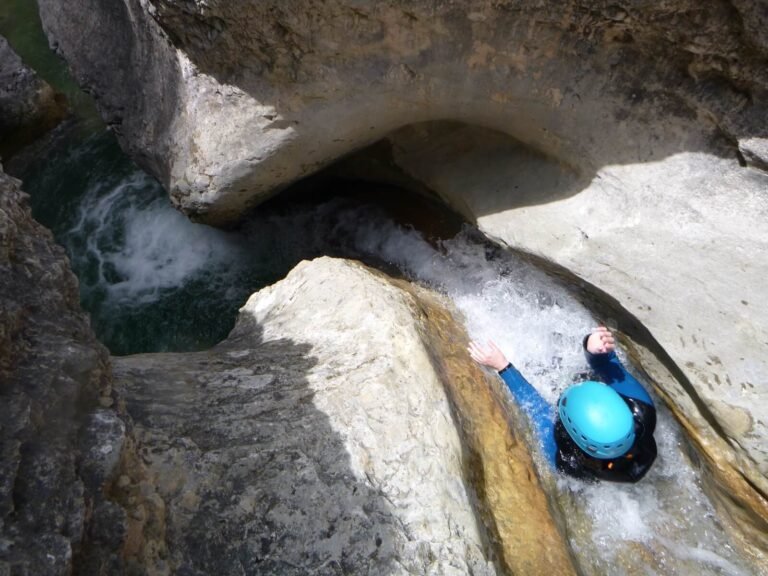 The Sierra de Guara, a limestone massif located 2 hours' drive from Saint-Lary Soulan, is a must-see destination for canyoning in Europe.
Canyoning is a sport of nature taking place in our mountains. A subtle mix between rock and water ...
Whether you are a beginner or an experienced canyoner, come and test the recreational routes that nature offers us. The one condition is that you know how to swim!
Equipped with harness and ropes or just in a wetsuit for an aquatic walk, you are sure to have an exceptional outing.
Canyoning Saint Lary provides you with:
What you need to come with:
They came, they canyoned, they loved it!
Some comments from our clients